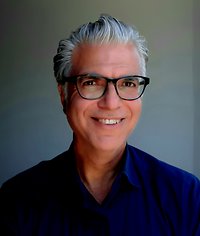 Individual and Relationship Psychotherapist and Counsellor, and Practice Supervisor based near Archway, Crouch End, Finsbury Park, Highgate, and Islington in North London (N19). UKCP (Regd.), MBACP (Regd. Accred.)
The mass of men leads lives of quiet desperation - Henry David Thoreau

In times of calm and clarity even a simple person understands what anyone should do in times of chaos and confusion. But in times of chaos and confusion, this understanding vanishes, and then even the wisest person does not always know what he or she must do - Søren Kierkegaard

You must go on. I can't go on. I'll go on. - Samuel Beckett

Loneliness is a sign that you're in desperate need of yourself - rupi kaur
Welcome to my therapy website
I am an experienced and accredited therapist, and I work on an ongoing or a time-limited basis with individuals, couples, and families. I have a calm and comfortable space for my practice which is situated in Islington (North London, N19). I also work online with people who reside outside of London. I have worked for over 20 years during which I have seen people from all walks of life having different occupations, lifestyles, and cultural backgrounds.
Relationship therapy:
Almost all of our joys and sorrows arise in relation to others, whether they are absent or present. The central premise of my work as a therapist is that we remain immersed in a world of relationships in all areas of our lives, throughout our lives. Of these, the one pivotal relationship we have, which is like no other, is the relationship with our own self. The significance of understanding ourselves - and others - in this way simply cannot be over-emphasized. Nor can the profound and powerful
therapeutic gains
from attuning our lives to this way of knowing ourselves and others be underestimated. The pervasive misunderstanding of this existential truth in our present age is one of the key factors behind any long-standing patterns of interpersonal difficulties and psychological distress.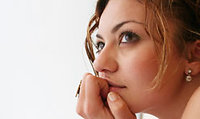 My approach: I see my role as a therapist, metaphorically speaking, as helping you clean the lens so that you might see more clearly what lies around you, within you, and ahead of you. For this, my work involves building with you a deeper understanding of your situation, how you are affected by it, and how you might overcome the difficulties within it. I provide a secure and trustworthy place for you to talk honestly about yourself without fear of judgement, freely express your feelings without holding back, and be deeply understood by someone who is mature, competent, experienced, genuine, and impartial - someone who will not merely agree or disagree with you because of their own prejudices or vested interests. Quite often this is difficult to ask of partners, family members, colleagues, and friends. An experienced therapist will avoid the usual pitfalls of social discourse and commit to remaining unbiased and holding clear boundaries. It is also important that the work is allowed to progress at the pace that you set.

If you are new to therapy you might find some useful guidelines here


Letting go of illusions is the first step to being free from constant disillusionment with life. It is also the last step, perhaps the only step.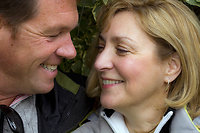 My principles of practice: Therapy works best in an atmosphere in which you can feel yourself being understood in a way that leads to a profound change in your own understanding of yourself. For this reason, I aim to hold the following principles of practice at all times:

- Confidentiality and trustworthiness
- Empathic listening
- Non-judgemental understanding
- Genuineness and reliability
- Facilitative dialogue and clear expression
- Secure professional boundaries


When happiness ceases, when crisis comes, freedom must press forward, not retreat - Søren Kierkegaard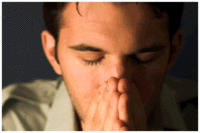 Practicalities
Location Click here for a map of my North London counselling & psychotherapy practice which is based in North Islington (N19). It is less than a 15-minute walking distance from Archway, Highgate, and Crouch Hill stations. Several buses (4, 41, 43, 263, 210, 271, C11, W5) come within walking distance. Frequent bus connections are available from Highbury & Islington and Finsbury Park stations. My practice is convenient for people in Archway, Crouch End, Finsbury Park, Hampstead, Highbury, Highgate, Islington, and Stoke Newington. Street parking is available. There are several friendly cafes as well as clean, safe public parks close by.

Fees: My fee per 50-minute session for individuals is £90, and per 75-minute session for individuals or couples is £135. This is based on a secure agreement to meet weekly at a time reserved for you throughout the duration of therapy. Terms of engagement are agreed upon at the initial session and clarified as necessary. (Practice and academic supervision for experienced therapists on the same basis.)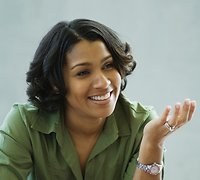 What next? Having been in long-term therapy myself, I understand how critical it is to find a therapist you can trust and feel secure enough to work with. The relationship between therapist and client is deeply personal and held within a respectful professional boundary. A sense of mutual regard is key to fruitfulness in therapy. I offer a free 30-minute initial consultation, either on the phone or in person to see if we could work together. We also go through the terms of engagement. You can either ring me or email me to arrange this appointment. To read more about me, click here. To see how you might benefit from therapy, click here.


The tragedy of modern man is not that he knows less and less about the meaning of his own life, but that it bothers him less and less. - Vaclav Havel